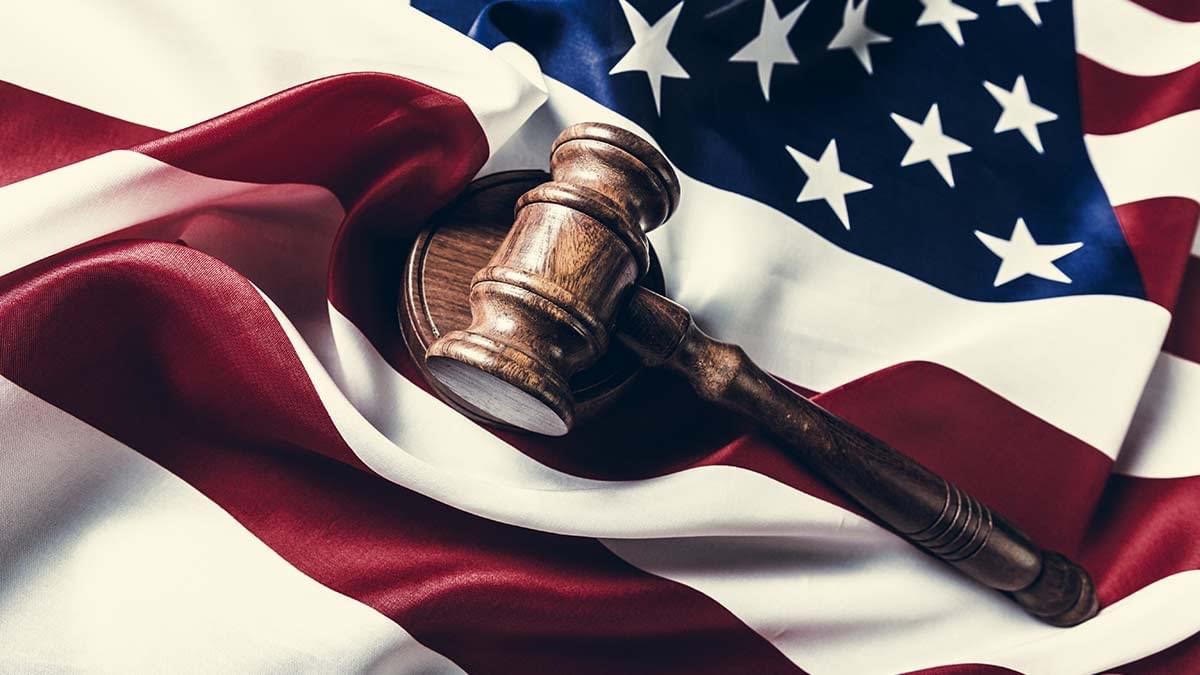 Having been raised in a law enforcement and military family, Ms. Brookins developed an unwavering and significant respect for the rule of law early in her life. This significant appreciation has only deepened as Ms. Brookins has ventured through life, herself serving as an Anti-Terrorism Dispatch Officer, helping those who dedicate their lives to protecting and serving our community. To Ms. Brookins, it is incredibly important that we preserve the integrity and legitimacy of our courts by ensuring that our Judges exercise humility and restraint, while ensuring that everyone is heard and treated with the utmost respect and fairness, which are the hallmarks of our Constitution.
Ms. Brookins' diverse and varied legal background equips her with the critical skillset to serve as a fair and equitable judge, for all. Our courtrooms are back logged, and we need a jurist who knows the courtroom inside and out. The courthouse has been Ms. Brookins' second home since she first started her legal career representing the state of Florida 11 years ago. Ms. Brookins has tried bench trials to judgment, has tried civil and criminal jury trials to verdict, and has presented oral argument before the Second District Court of Appeal. Ms. Brookins has represented the state of Florida, indigent individuals convicted of crimes, small businesses, large corporations, and everyday individuals. As an attorney, Ms. Brookins has worked in the government, in mid-sized and large law firms, and as in-house counsel. Ms. Brookins has tried cases in both state and federal courts throughout the state of Florida. Ms. Brookins has prosecuted cases, and she has defended cases. Ms. Brookins has also served on the Florida Bar's Code and Evidence Committee so not only is she familiar with the rules and procedures through practical and actual experience in Court; but, she has a higher understanding of these rules and procedures having had the opportunity to serve and engage with top litigators and jurists throughout the entire state on issues related to evidence.
Ms. Brookins has local and state-wide bar association service, board service, and community service. Ms. Brookins' pulse remains on our community and she is a proven leader for all people - she chairs the Young Women of Promise Committee of The Athena Society; she is a volunteer judge with Teen Court; she teaches middle and high school students about effective communication and healthy relationships; she serves as a Hearing Officer for Hillsborough County where she presides over cases and renders decisions; she is the currently Vice President of Programs of the Hillsborough Association for Women Lawyers (previously serving as Secretary and chairing the Pro Bono and Diversity/Inclusion Committee); Secretary of the Guardian Ad Litem Foundation of Tampa Bay d/b/a Hero to a Child; and Secretary of LEADS; she is a member of the Human Relations Board for Hillsborough County, after having been appointed; a member of the Divine Nine Greek Family (Sigma Gamma Rho Sorority, Inc.); she formerly served as the Historical Society Chair of the George Edgecomb Bar Association; she will be sworn in as the Developmental Director of the Florida Association for Women Lawyers in June (having formerly served as the Judicial Nominating Commissions Oversight Committee chair); a member of the Federalist Society; and she is a Rotarian where Service over Self is the guiding principle. Due to her legal acumen, community engagement, and leadership, Ms. Brookins has received several accolades to include: 1) Best Lawyers: Ones to Watch; 2) Tampa G.I.R.L.S. Rock - Civics Award; 3) Judge Draper Teen Court Service Award; 4) "Finer Woman" Award; 5) Guardian of Justice Award; 6) Outstanding Attorney Award; and the 7) Anne Frank Humanitarian Award.
Being a public servant is not just what Ms. Brookins does; but, it's who she is. Public service is in her blood. Ms. Brookins comes from a family of public servants - military members, law enforcement personnel, educators, and a handful of elected officials to include her mom, Dr. Brookins, who currently serves as Hillsborough County's Soil and Water Supervisor, dedicated to helping Florida farmers and our agriculture community. Ms. Brookins has devoted her life and legal career to serving the public. She began her legal career in a prosecutorial role representing the state of Florida for several years, worked as an Appellate Public Defender for a little under 2 years, and has served as a volunteer Teen Court Judge for almost 11 years. Further, prior to becoming an attorney, Ms. Brookins served as an Anti-Terrorism Dispatch Officer. Ms. Brookins has been actively engaged in our community for over 20 years, and is ready to commit to continuing her service to the public as our next County Court Judge here in her hometown of Hillsborough County. Guided by her devotion to public service, fidelity to the rule of law, and her faith, Ms. Brookins is ready to serve, and would be honored to earn your support, and your vote on August 23, 2022.

"And, what does the Lord require of you but to do justice, and to love kindness, and to walk humbly with your God?" Micah 6:8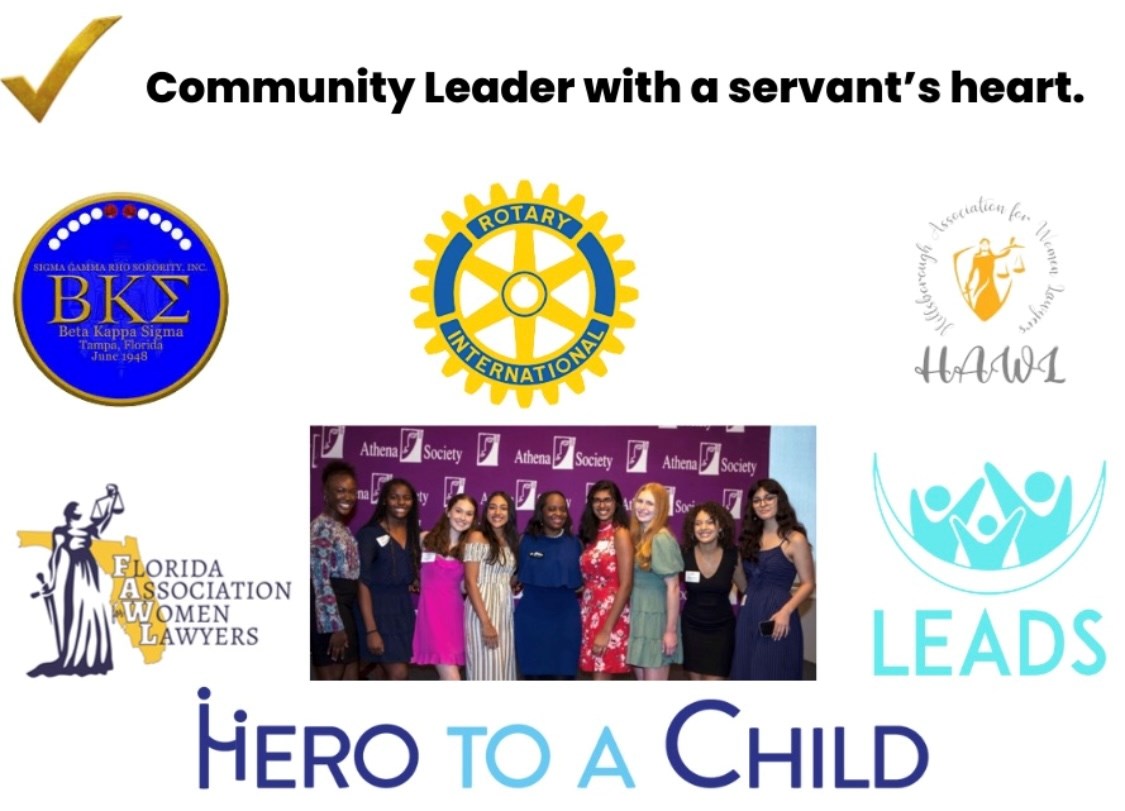 Review Linette's Biography, Contributions to the Bench, and CV here.
Review Linette's Professional Portfolio here, which includes a sampling of orders authored in her role as a Hearing Officer, as well as articles and writing samples.
Review Linette's Self-Disclosure Statement available on the Florida Bar's website here.